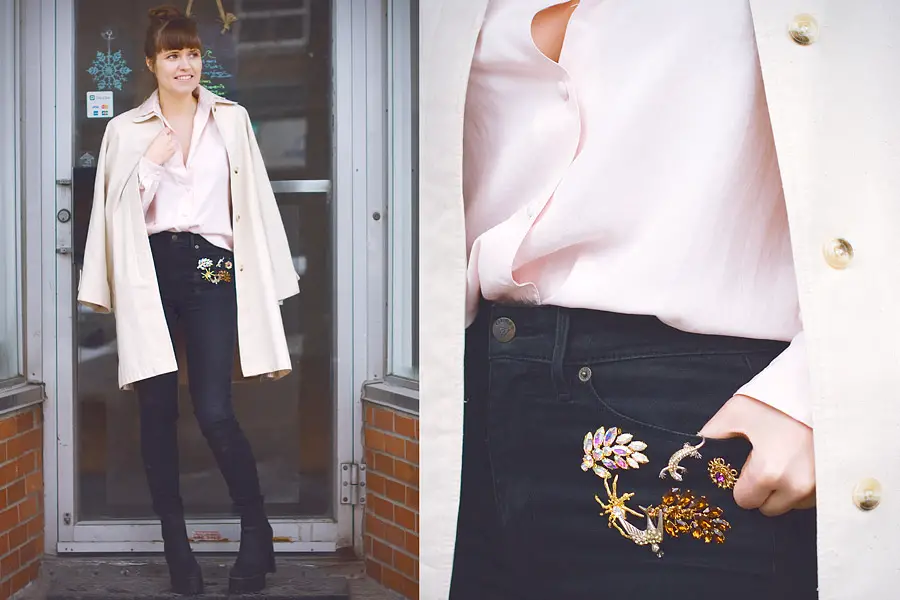 I have been always having a soft spot for vintage brooches. They are so beautiful and come in so many different shapes: insects, animals, flowers, you name it. However I have been always having a problem: How to wear vintage brooches? Where to pin them on? Pinning one to the chest is so out of style. Are there any other fashionable ways?
Recently Michelle (the owner of FripeFabrique) and I were discussing ideas for new DIY projects. "Let me show you something," she said and opened a photo she found on the Internet. It was a picture of a model wearing a pair of jeans decorated with… beautiful vintage brooches! Once I saw it, I got so excited. Jeans plus brooches looked amazing! "We must so do it!" I exclaimed and offered my Guess jeans and myself for a styling session. We came up with an elegant outfit composed of a vintage blouse and a vintage coat, both in soft pastels, and Mich pinned the brooches to the jeans on my hip. I immediately felt so fashionable and was ready to go directly to a fashion week! Michelle then tried a different layout by spacing the brooches out. It also looked nice, though I liked the tighter layout better.
So yes, if you have a bunch of beautiful brooches, do not hesitate to put them all on you! Try various spots like the bottom of the jeans or maybe a sleeve. It will look nice on shoes too!
BTW, which layout do you like the best? The tight one or the loose one?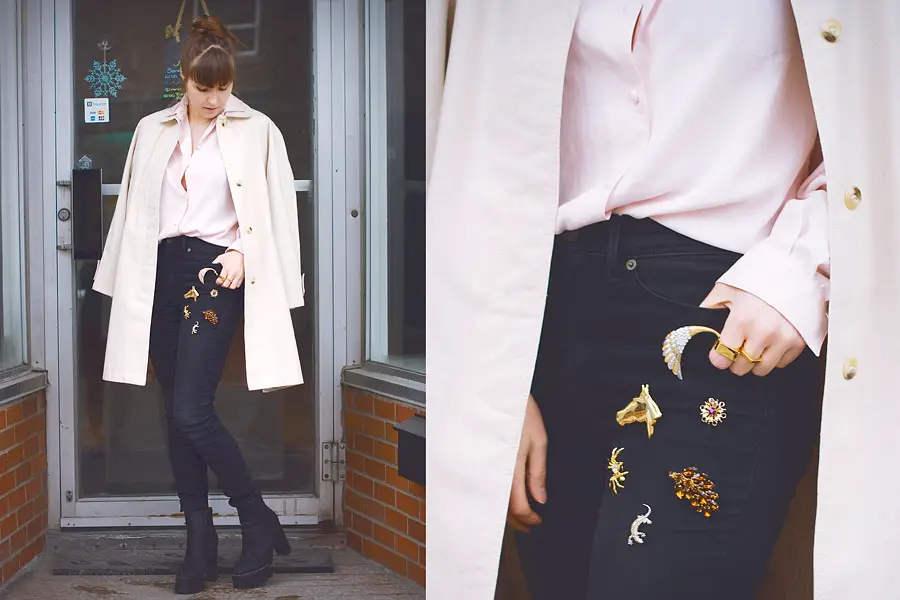 How To Get The Vintage Brooche Look
Disclaimer: Yup, this post may contain affiliate links! If you buy something from me, I get some margarita money (not enough to buy a pair of shoes). Read more here.