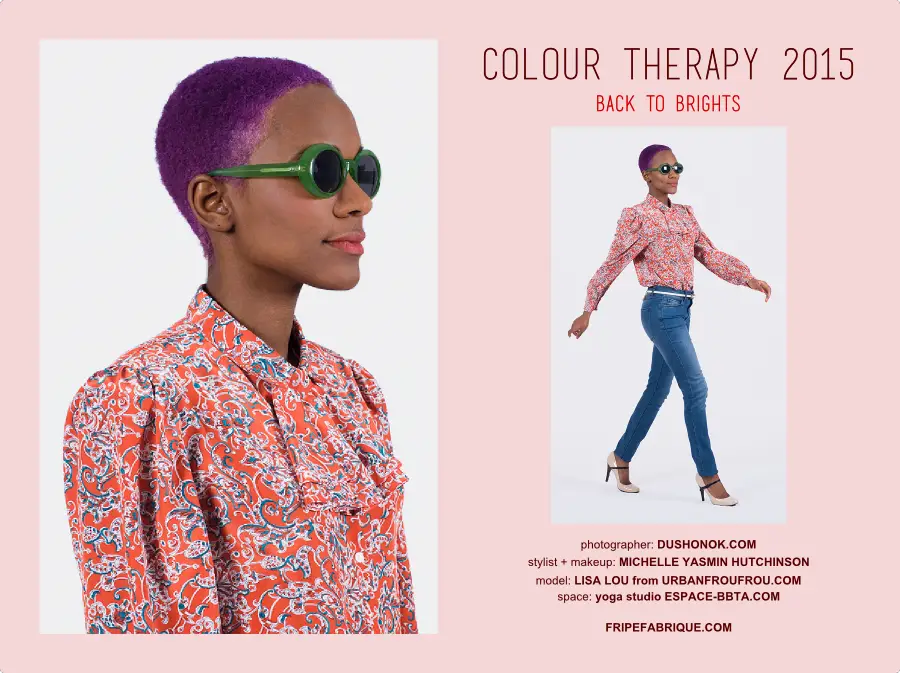 1
Here in Canada the winter is almost over, and we are impatiently waiting for the spring to arrive. This is the time when gorging on colors would definitely help to replenish our depleted energy and improve our mood that runs low after months of cold and dullness. In the end of each winter, here, at FripeFabrique, we make our best to help you in this fight by running our annual Color Therapy theme. We come up with bright mood-healing outfits and share them with you. Hey-ho!
This year beautiful Lisa from UrbanFrouFrou.com, a fashion blog with a touch of French légèreté, agreed to be our model. Lisa is a great ambassador of the colorful and cheerful fashion. Just a few days before the photoshoot she dyed her hair purple without even knowing what the photoshoot will be about. When Michelle and I saw it, we were like – wow, how did you guess?! We also loved how Lisa helped us to finalize the looks by bringing her shoes that were also – surprise-surprise! – a perfect fit for the theme.
Michelle, the founder and operational manager of FripeFabrique, took care of the styling and make-up. In these outfits she effortlessly brought together modern items from indie designers with timeless vintage pieces.
As of me, I was a photographer. As usual. My job was to make good shots and keep the model at ease. You know, being a model can be stressful. You have to listen carefully to what the photographer is saying and do what you are asked to while wearing clothes you are not used to. Then do the same again. And again. And again ten thousand times (well at least when I am in charge of the camera). Before the photoshoot I asked Lisa what music she likes and made it play on my laptop. Katy Perry and her Roar helped us get relaxed and have fun!
So yes, enjoy the photos and watch your mood carefully – it may explode of joy and happiness!
Tell me in the comments which ones you liked the best 🙂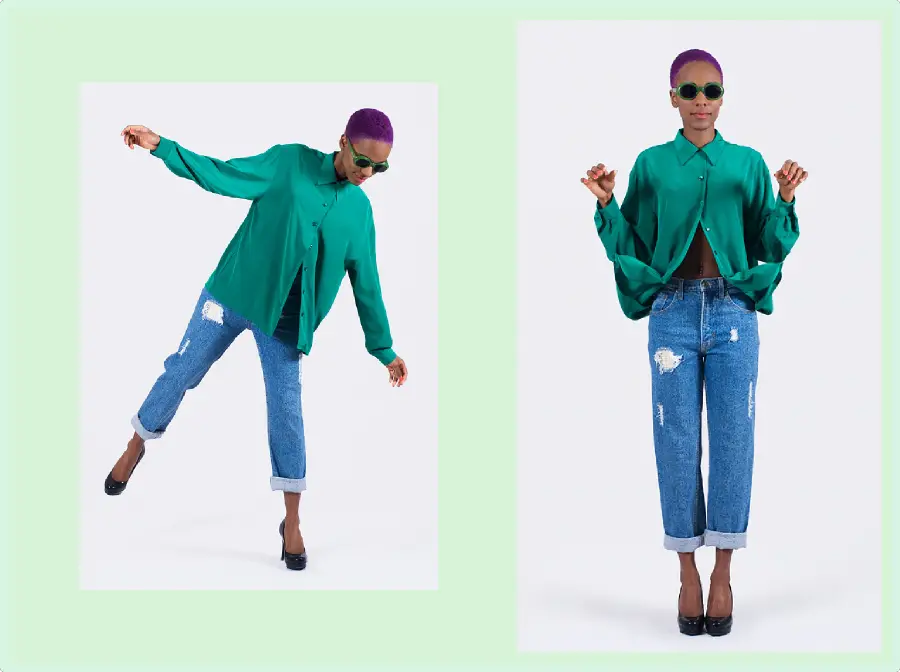 2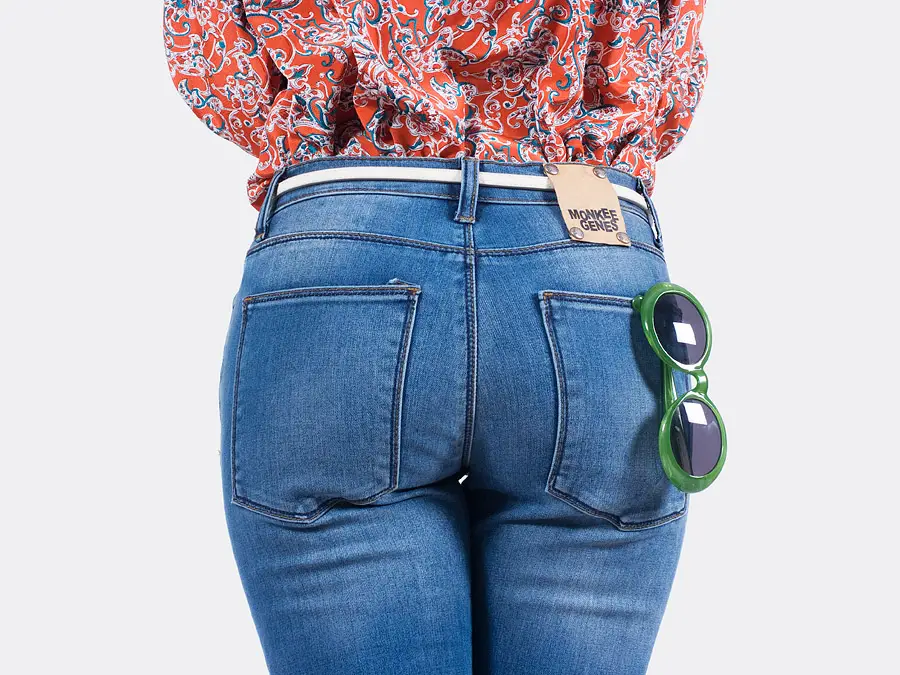 3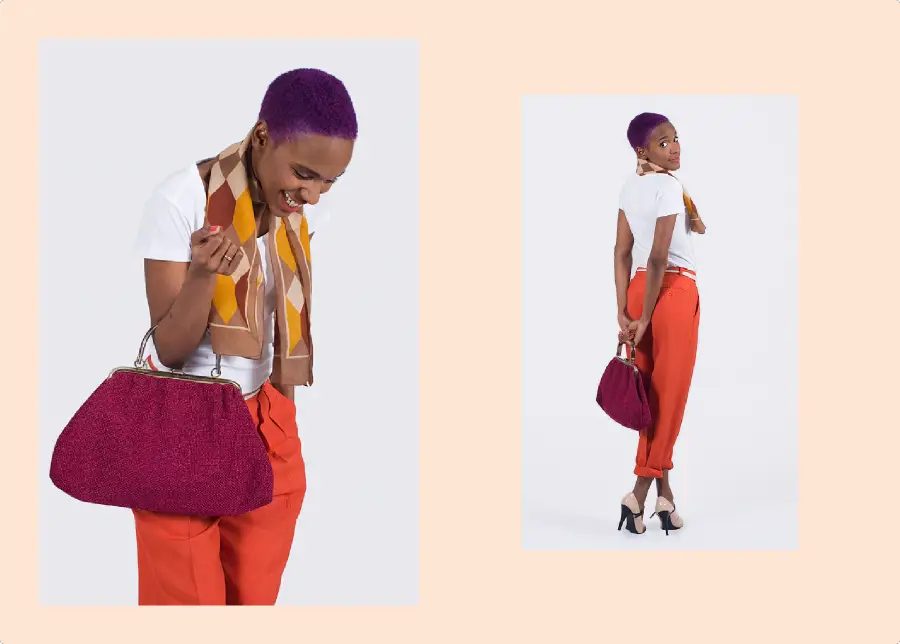 4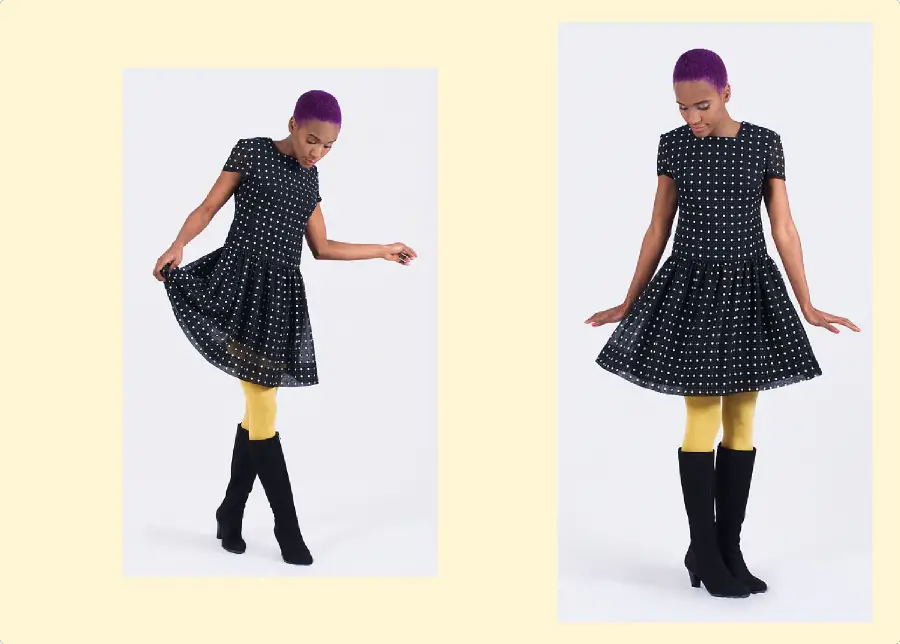 5

6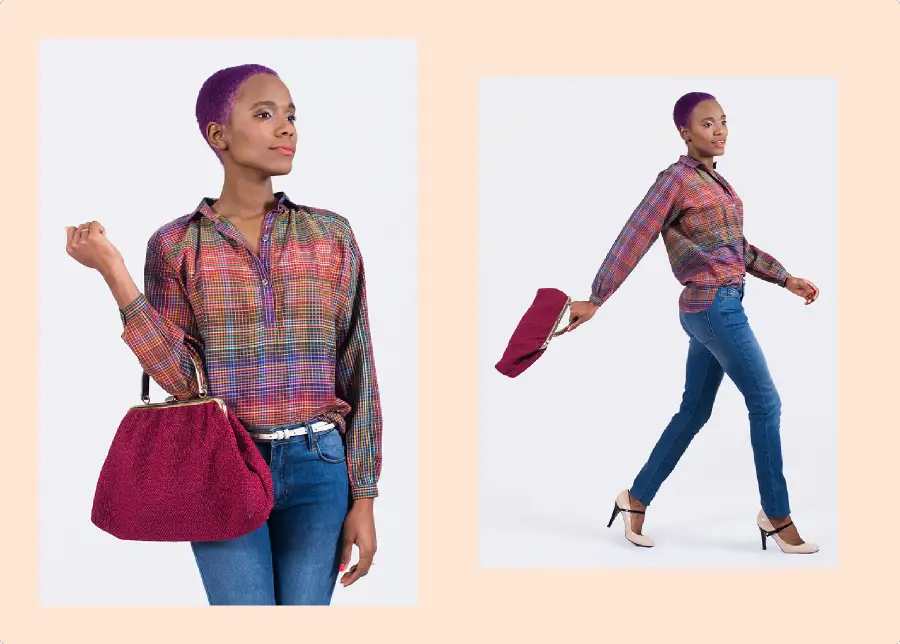 7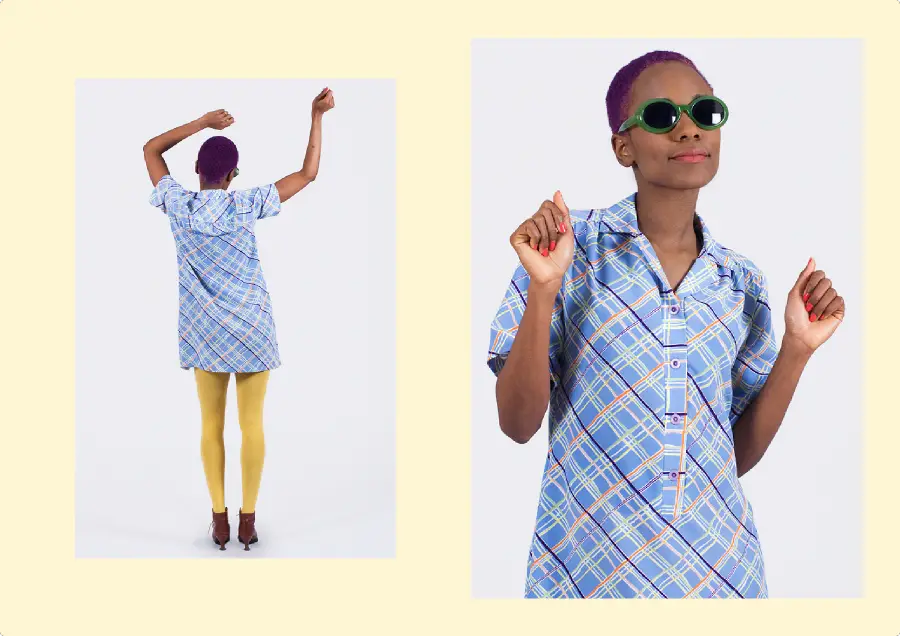 8
See the other FF lookbooks on the website of FripFabrique.
Disclaimer: Yup, this post may contain affiliate links! If you buy something from me, I get some margarita money (not enough to buy a pair of shoes). Read more here.