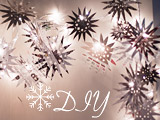 After spotting a pretty picture of a Christmas garland, I decided to make one for myself.
I wanted my garland to be sustainable. What could replace the paper napkins?.. Mmmm, let me think… Paper snowflakes! Made of magazine pages! A perfect project for me.
I had hundreds of b&w photo magazines collecting dust on the shelves. At last, I could do something useful with them.
I chose one with the pages made of thin paper.
I guess everybody knows how to make paper snowflakes. When I was a kid, I wasted about one million paper sheets to decorate the house with these beauties. I bet you guys also loved making them!
I preferred to keep my snowflakes small, so I managed to make three of them out of one page.
The garland looked better when all the snowflakes had uniformed shape. I stuck to a spiky shape with several holes in the middle.
The b&w photos gave my little creatures some pretty patterns.
An eye of Kate Winslet.
To make the snowflakes flat, I ironed them with low temperature settings.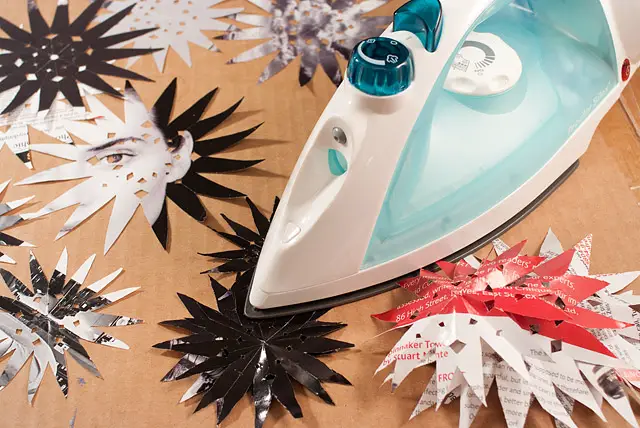 Then I attached the snowflakes to the garland by inserting the bulbs into the holes.
I like the minimalist pattern that the "spikes" make on the wall. The beauty of monochrome.
You may be wondering: What is this crown all about? Well, this is another Christmas project of mine! I made it for the SWAP Team, and it will be presented in our Christmas card for the volunteers. Once it is published, I will share it with you!
Disclaimer: Yup, this post may contain affiliate links! If you buy something from me, I get some margarita money (not enough to buy a pair of shoes). Read more here.