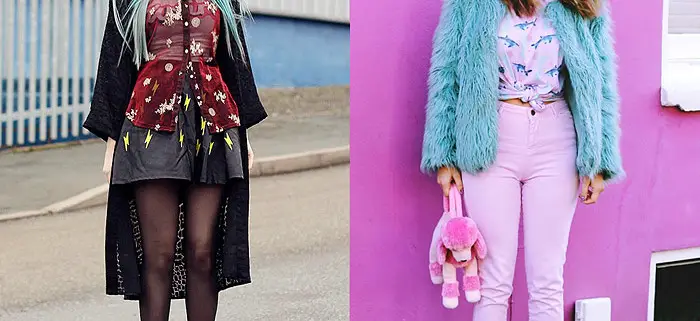 If you are looking for shoes for your holiday outfit and still have a bit of time, check out these DIY shoes from my favorite bloggers Kayla from Kayla Hadlington and Helena from Bells Fashion. The girls have quite different style, but both of them chose unusual footwear for this holiday season.
Kayla transformed her old platform shoes into a pair of golden space suit boots. She quickly explains the process without going into the details, but it is enough to understand the steps. Read the post here.
Helena got inspired by a Meadham Kirchhoff shoe collection she spotted on the catwalk a couple of years ago and made a pair herself. People have been asking her to make them some similar shoes, but instead she decided to share the instructions. Read her post for details.
Happy DIY-ing!
Disclaimer: Yup, this post may contain affiliate links! If you buy something from me, I get some margarita money (not enough to buy a pair of shoes). Read more here.