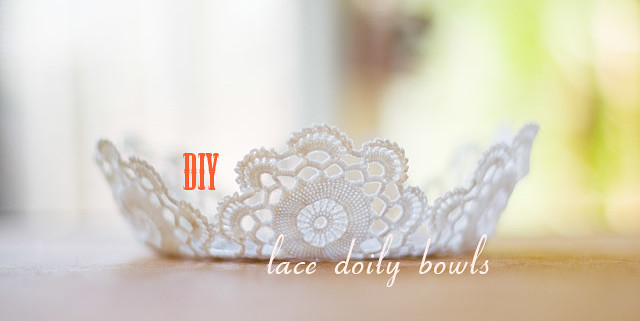 Recently I have made this beautiful DIY project, and now I have pretty bowls to store my jewelry.
Want to make one, too? Here are my instructions!
You will need:
– crochet lace doilies (I bought mines at a second hand store, 25 cents each)
– fabric stiffener
– glass bowls or vases; if you do not have appropriate bowls you can use inflated balloons
Soak a doily in a bowl of fabric stiffener until it gets saturated.
Put wet doilies over glass vases or bowls and spread them evenly.
Wait several hours until the doilies dry and harden.
Remove doilies from the vases. You will need some sharp metal object to do it. I used my nail file.
And here they are, your new beauties!
Disclaimer: Yup, this post may contain affiliate links! If you buy something from me, I get some margarita money (not enough to buy a pair of shoes). Read more here.