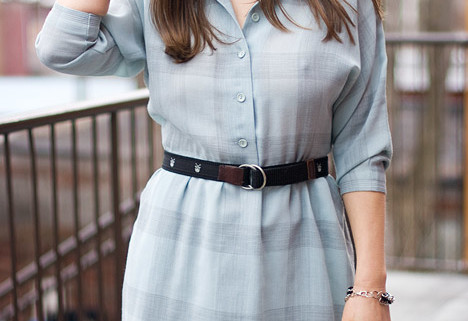 Recently I have been pretty busy, and  I loved it!
While my collaboration with Quartier Mode has been gradually decreasing, I have started a new project in partnership with a vintage/DIY store Fripe Fabrique.
Fripe Fabrique Inc. (FF) is a boutique and D.I.Y. (do it yourself) atelier that provides fashion lovers of Montreal a unique retail environment: workshop space equipped with sewing machines and a boutique that carries a great mix of independent designers and vintage clothing. Put simply, FF is a place where the customers can shop and make clothing.
For our project, I am doing a lot of research, coordination, photo shoots, and photo editing. The project is still secret; however, it should launch soon! Hopefully 🙂 A lot of work still needs to be done.
Apart from that I did not give up on my DIY projects. Recently I have finished two of them, a home DIY and a fashion one, and now the projects only need to be published in the blog. Will do it soon!
In addition, we have got an amazing weather, and it is impossible to stay inside for long! Apple trees are blooming with all shades of pink, and the grass gets greener and greener every day.
All this keeps me away from my dear cozy blog!
Meanwhile, Quartier Mode gave me a nice gift. Tiffany, the owner of QM, was cleaning up the vintage corner of the store and offered me to take anything I liked. Thanks to that my vintage collection was replenished with three amazing dresses. Today I will show you one of them.
The dress was made in 80-s by Gérard Pasquier, Paris. Initially it was below-knee-long, but I shortened it to get a sexier look 😉 It got  everything I love in dresses: dolman sleeves, deep pockets, lining, and interesting pattern. I combined the dress with a second hand black belt with skulls, H&M hat that belongs to my boyfriend, and studded boots. On my left wrist I have a bracelet made by a local Montreal designer Rififi, and on my right wrist I am wearing a mix of the bracelets made of old necklaces.
And yesss, all these are self-portraits of mine! 🙂
If you want to be up to date with my projects or simply to see pretty pictures about everyday life in Montreal, follow me on Instaram! My name there is dushonok.
If you are curious about my new project with Fripe Fabrique, follow their Instagram! Their name is fripefabrique (and it is still me who takes care of it 😉
Stay in touch!
Disclaimer: Yup, this post may contain affiliate links! If you buy something from me, I get some margarita money (not enough to buy a pair of shoes). Read more here.