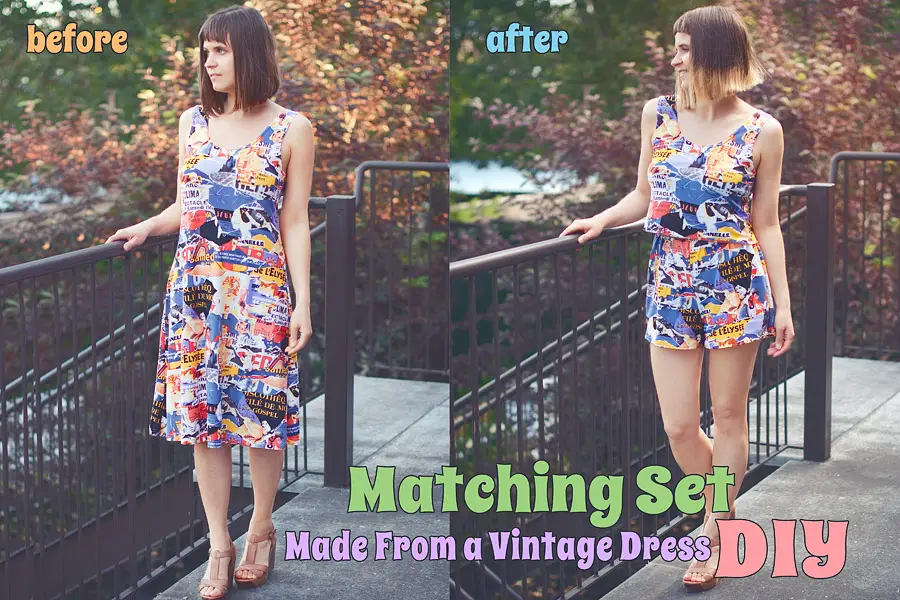 I broke my self-imposed schedule! Today instead of a regular Friday Fashion Inspiration I finally (finally!) publish my summer two piece set DIY post. Yes, the one I started talking about almost 2 weeks ago.
So, this post is not a fashion inspiration for me… but it may become one for you!  If you have nothing to do this week-end, get inspired by the two pieces set with shorts I made from a vintage dress and make one for yourself.
But Is It Easy To Make Shorts?
This matching set has shorts, and I chose this design on purpose. From my point of view, in summer a pair of shorts is much more practical than a skirt. Want to show off your tanned skinny legs? Check! Want to ride a bike? Check! Want to do yoga? Check! Want to lay on grass with your legs up in the air and not to flash anybody around? Check!
I love shorts.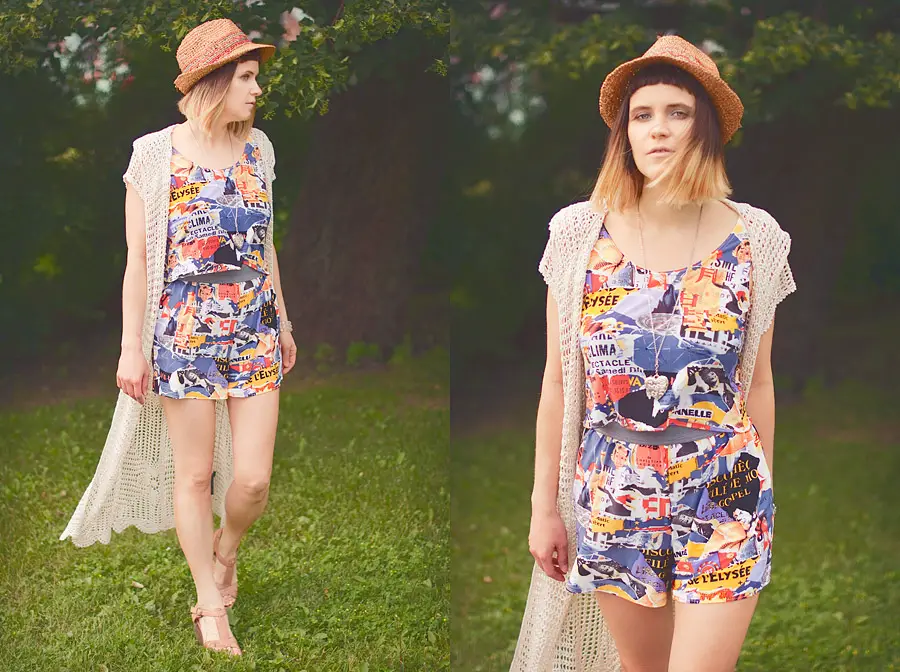 But is it easy to make them? Well, yes – but not if it's your very first pair. At least it was not easy for me. I still remember how I wanted to make my first pair of shorts. I was about 8 years old, and I wanted to dress up my favourite doll, Kate. Kate already had several fancy skirts and a blouse – all made by me – and was proudly carrying the name of Nadya's Best Dressed Doll (the other dolls were lucky if they had some hair left on their head not mentioning the clothes). So I decided to make Kate some shorts. After spending at least an hour applying a piece of fabric to the lower part of the Kate's body, I gave up. It was so easy to make blouses and skirts by simply sewing a rectangle of folded fabric on the sides… But for the shorts it did not work this way! I felt very frustrated… until somebody (presumably my mom) showed me the real pattern. When I saw it I did not believe it. My eyes became as big as saucers. This weirdly shape rectangle which is not a rectangle at all… and it supposed to become shorts? But how??? My whole world was shaken to the very core of its sewing soul. Eventually my doll did get shorts, though they had a big hole in the crotch area. It was hard for me to accept the necessity of the crotch, so I rebelled. Now, a couple dozens of pants and shorts later, I still look at the shorts pattern with a bit of perplexity. But as we know the dog gnaws the bone because he cannot swallow it. So, my sewing chihuahua fearlessly jumped on this bone of shorts, and eventually, seam by seam, the four pieces of strangely cut fabric got converted into a nice pair of shorts. Rather, in my case it was six pieces (as you will see later), and my little puppy managed to eat them all. No room for fear! Now I can lay on grass with legs up in the air and feel very confident!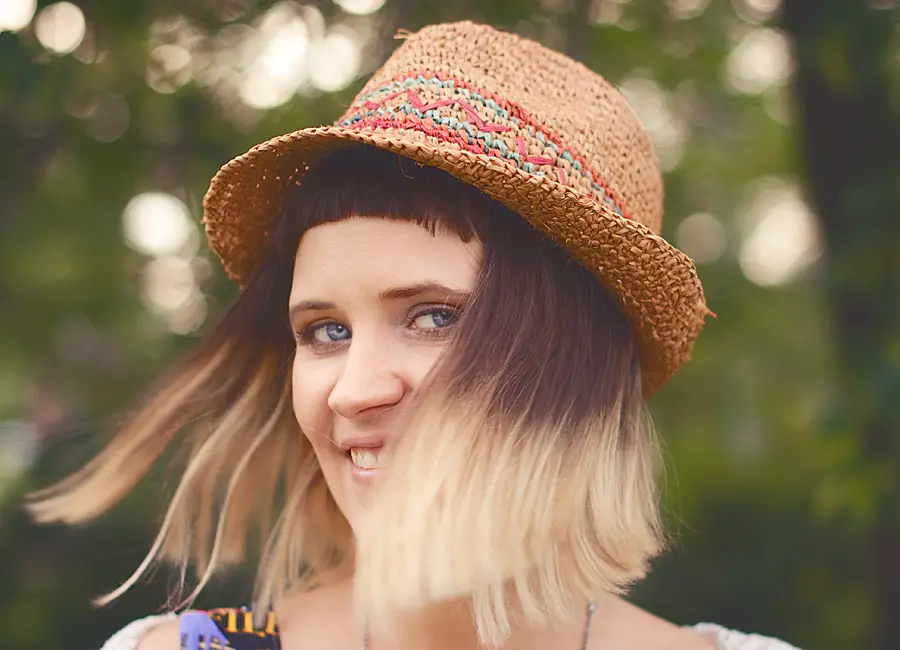 Two Piece Set DIY Steps
DIY Supplies
For this DIY you will need:
dress with long (or midi) wide skirt
elastic band
scissors
pins
measuring tape
fabric pen (optional)
thread
paper glue
12 sheets of paper
printer (not pictured)
How To Make the Top
The top is super easy to make:
mark with a fabric pen or a pin the bottom line of the top and add ~0.5" allowance;
cut the dress along the line;
hem the top on a sewing machine.
    Ta-dam, the top is done!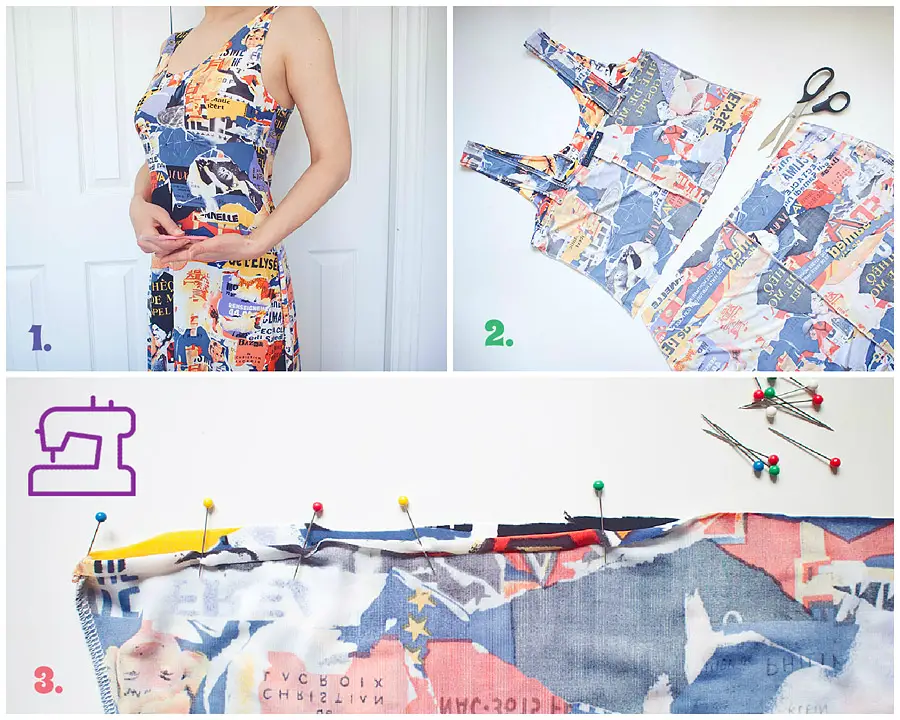 How To Make the Shorts
Now we need to cut the shorts from the dress skirt. But first we need a shorts pattern! I found one in a cool post about shorts on eHow.com. Not only the post has a free boxer shorts pattern, it also has an ultimate description of how to make shorts. I won't repeat it here, so just go there and follow the steps. But first read about my modifications:
First of all, the pattern seems to be too big, so instead of Medium size I took the Extra Small one. Then I cut off 2" from the top, because my elastic band was wider than one mentioned in the instructions (4" instead of 2"). In addition I cut off 2" from the bottom to make the shorts shorter.
After placing the pattern on the fabric, I realized something. While the front part had no problems fitting, the bottom part was too big. More precisely the crotch (crotch again!) was too big. So, I cut the protruding  part…
…and used the leftover fabric to cut it out.
So, I ended up with 3 pieces of the pattern instead of 2. As you can see, I left quite big seam allowances on the top and the bottom (to have room for mistakes if any!)
Then I followed the instructions from the eHow post.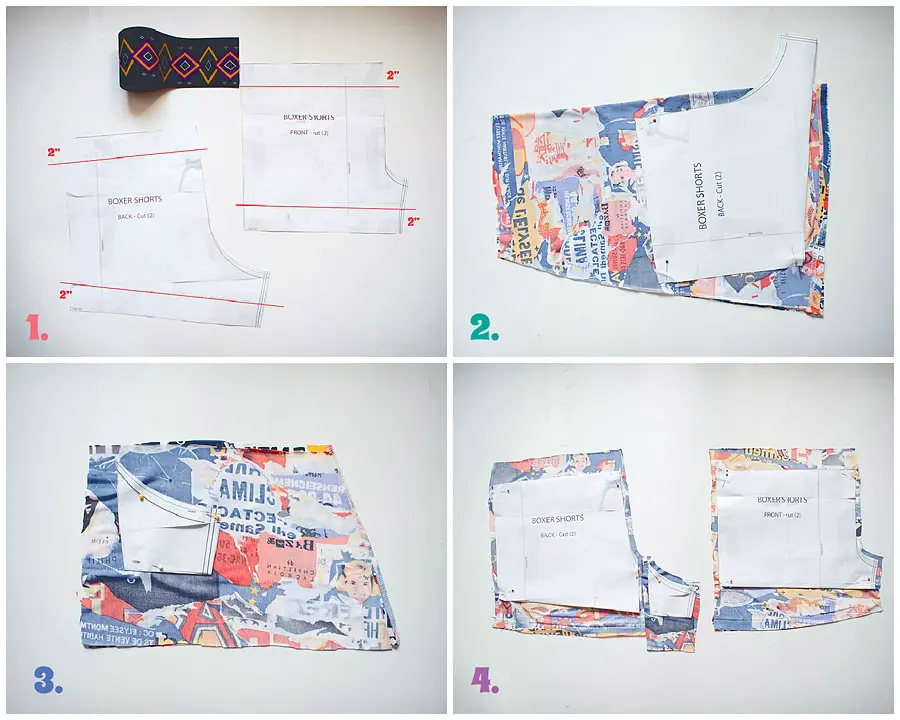 Oops… Fixing a Mistake
Here is the result. While it looks great laying flat…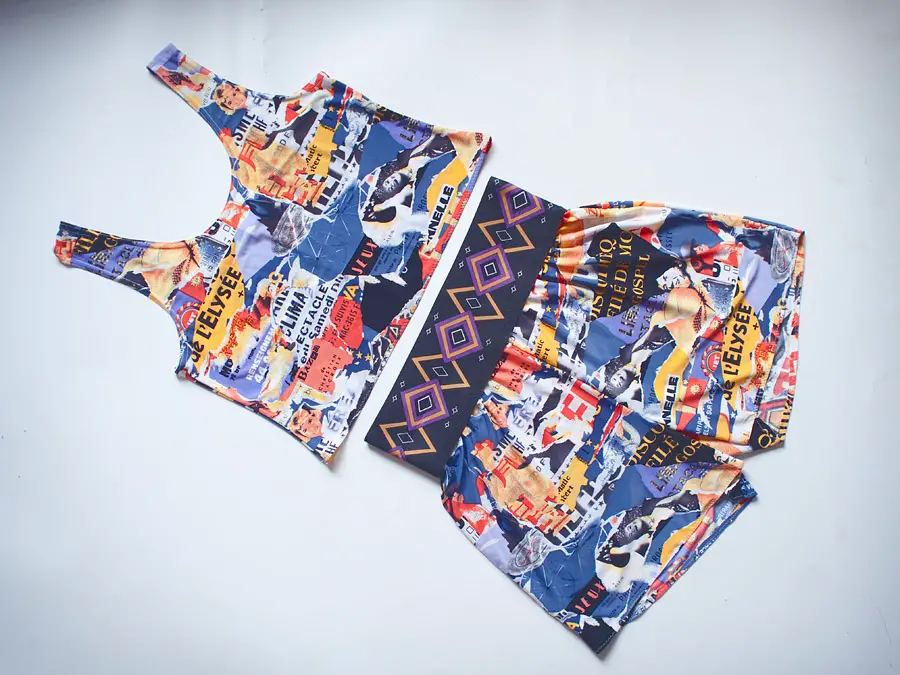 …it looks awful being worn! I did not like it how the elastic band was showing off from the underneath of the top. The band turned out to be too wide – or maybe the top was too short? Or maybe too long? One way or another, it was a bummer!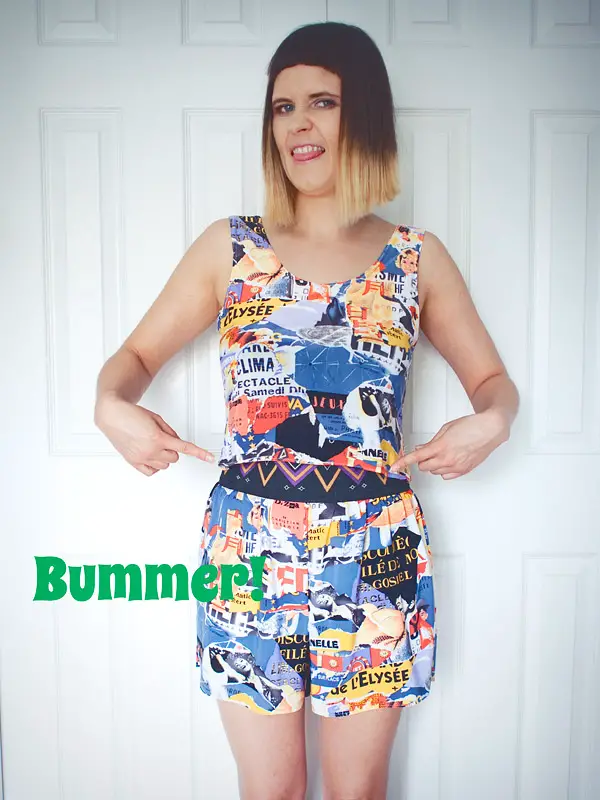 So, what did I do to fix it? I simply folded the elastic band in two. Voila! Looks pretty neat, n'est pas? 😉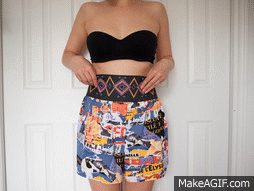 Here is the result.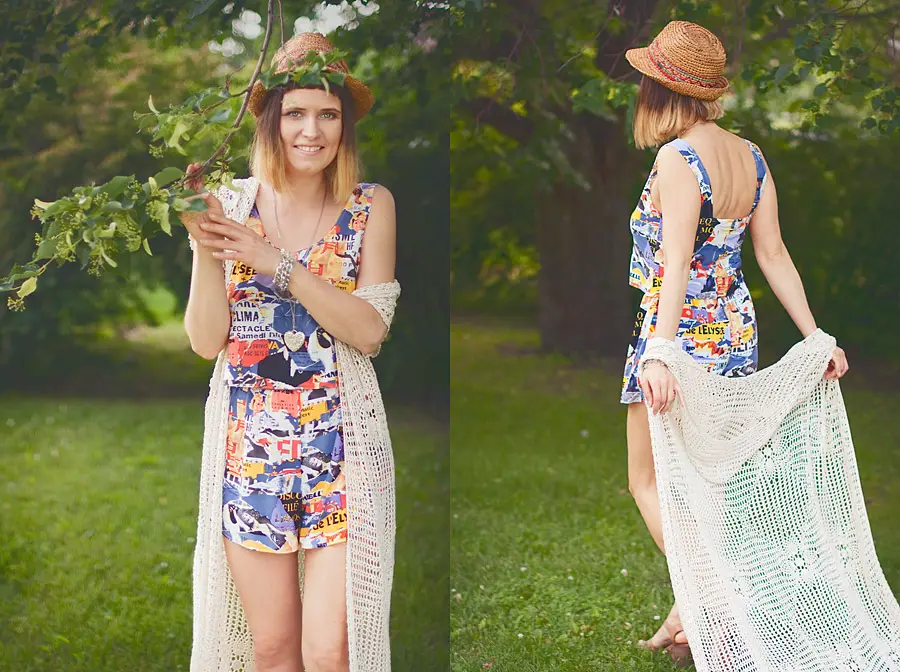 How To Get The Two Piece Set Look
In this outfit I wanted to go with a lazy laid-back summer look which is equally good for going out for a brunch or having a nice walk in the park or on the beach. So far I've tested it in the park, feels good!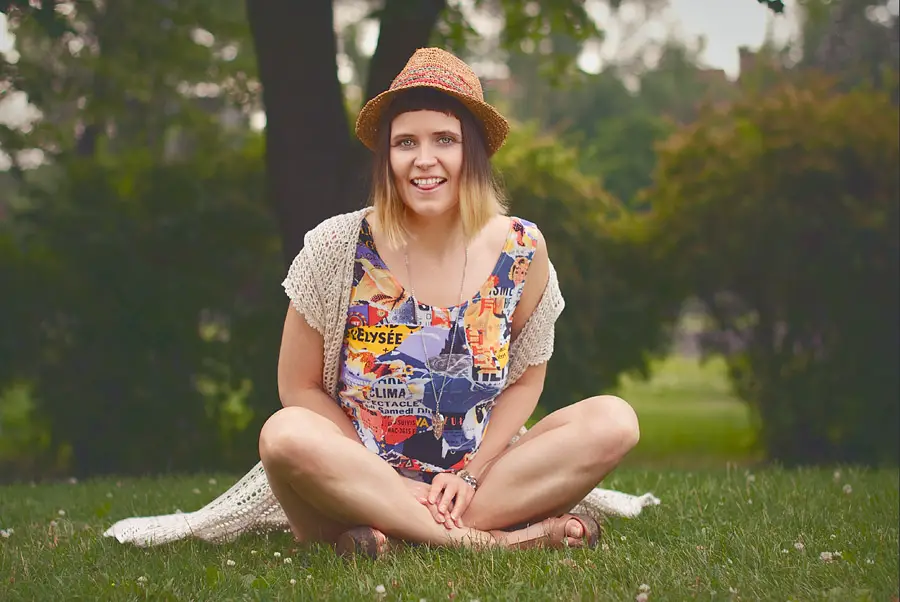 Happy DYI-ing!
Disclaimer: Yup, this post may contain affiliate links! If you buy something from me, I get some margarita money (not enough to buy a pair of shoes). Read more here.