In my last post I promised that this week I would show you a two piece set DIY. So here it is: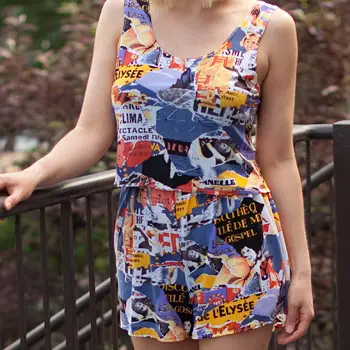 That's it! I fulfilled my promise. Now with a peace of mind I can share with you some other exciting news! The summer lookbook I worked on with the Montreal store Fripe Fabrique has been released! We did it! Much better than some DIY, right?!
Haha, seriously speaking I had to delay publishing the two piece set DIY. Some stuff kept me busy (more collaborations!), so I did not have time to prepare the post. On the plus side as you can see above the two piece set has already been made, and I just need to do the other fun part: picture processing, post writing, etc. It will take a few days (unless I decide to do more collaborations hehe hehehee).
So, to keep you busy while I am busy, I will show you my most favourite shots from the lookbook. It features 7 playful urban looks with maritime charm where vintage clothes meet indie designer pieces.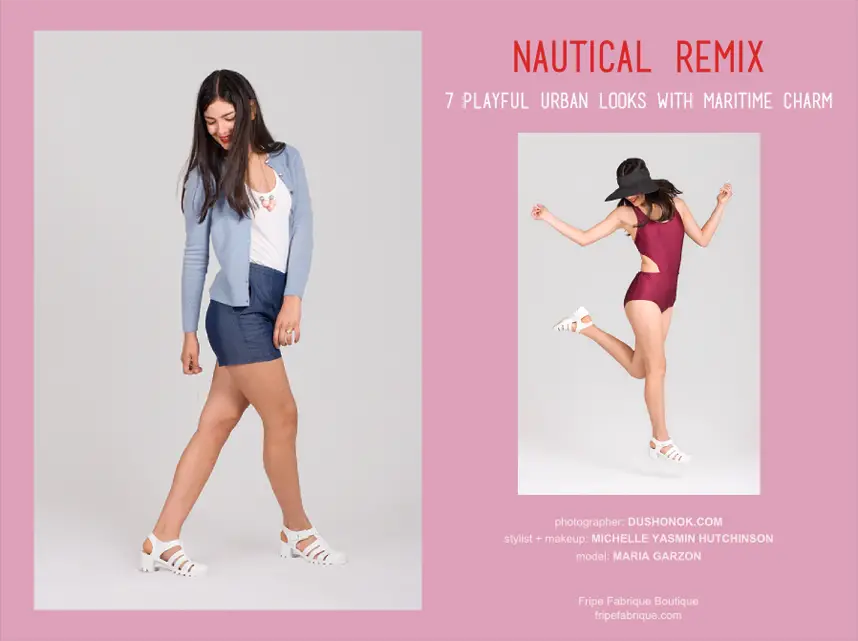 I really like the outfits Michelle chose for the lookbook; they are so comfy and colorful. My favorite one is the bathing suit by the Montreal designer Mimi Hammer. However, I am sure my belly would hate it, since it won't be able to hang out of it.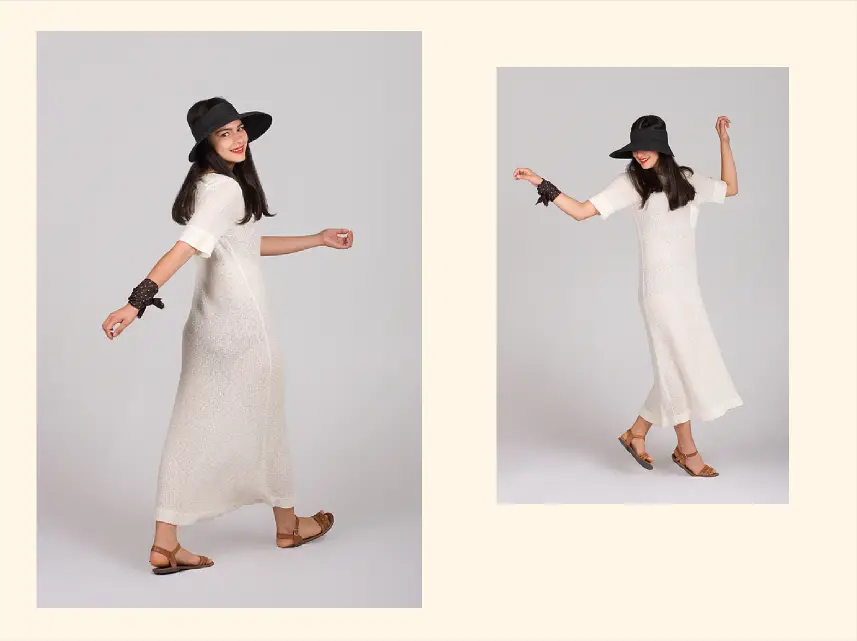 Our beautiful model Maria did a great job of jumping and walking tirelessly for hours. It was such a good workout for her that she skipped the gym next day. And the day after. And maybe the day after that.
I was the one who was behind the camera taking the photos and behind the computer editing them after. It took many, many sleepless nights. Pheeu!
In the end it was all worth it. I love the look book, and I think our team did a great job!
Here I show you my favorite shots. You can see the full look book as well as the descriptions of the items on Fripe Fabrique website.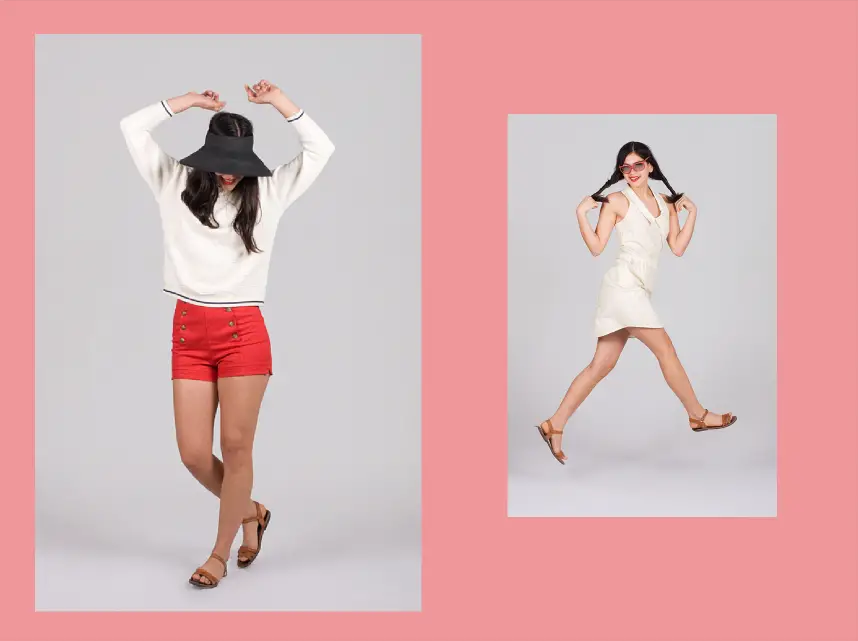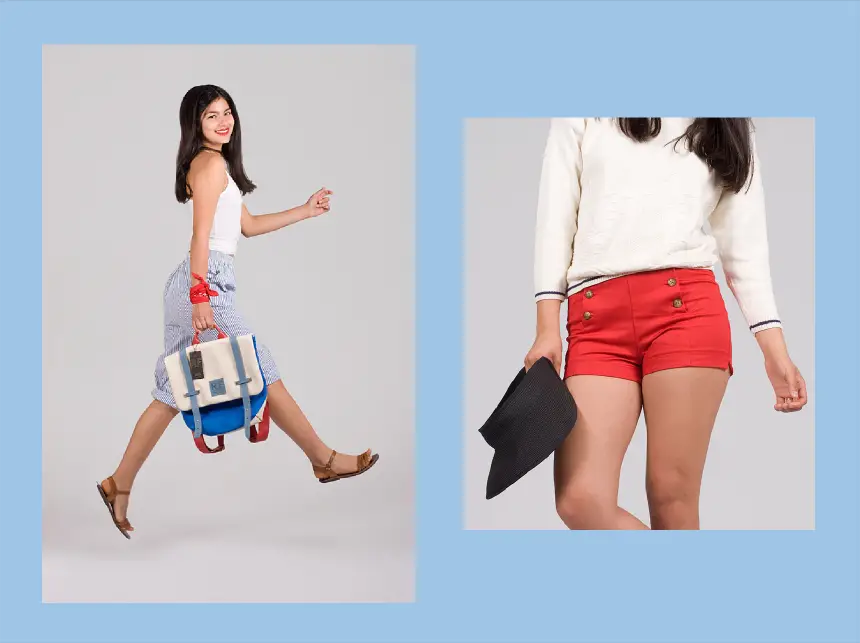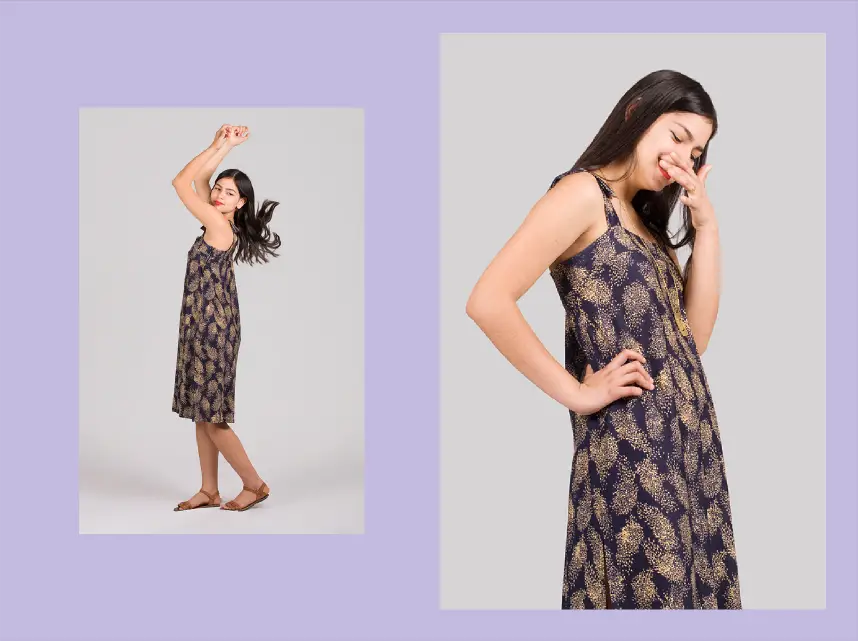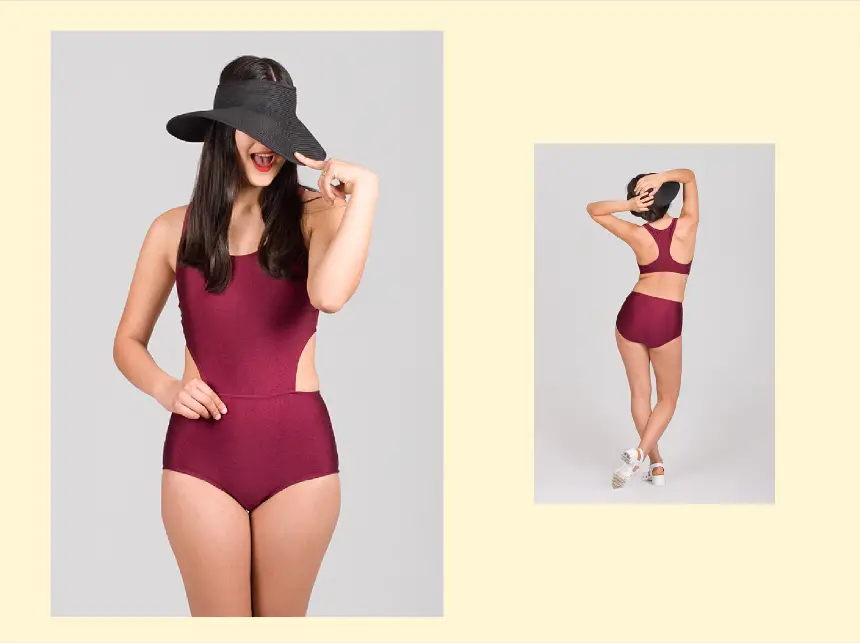 See the rest on the website of Fripe Fabrique.
Disclaimer: Yup, this post may contain affiliate links! If you buy something from me, I get some margarita money (not enough to buy a pair of shoes). Read more here.