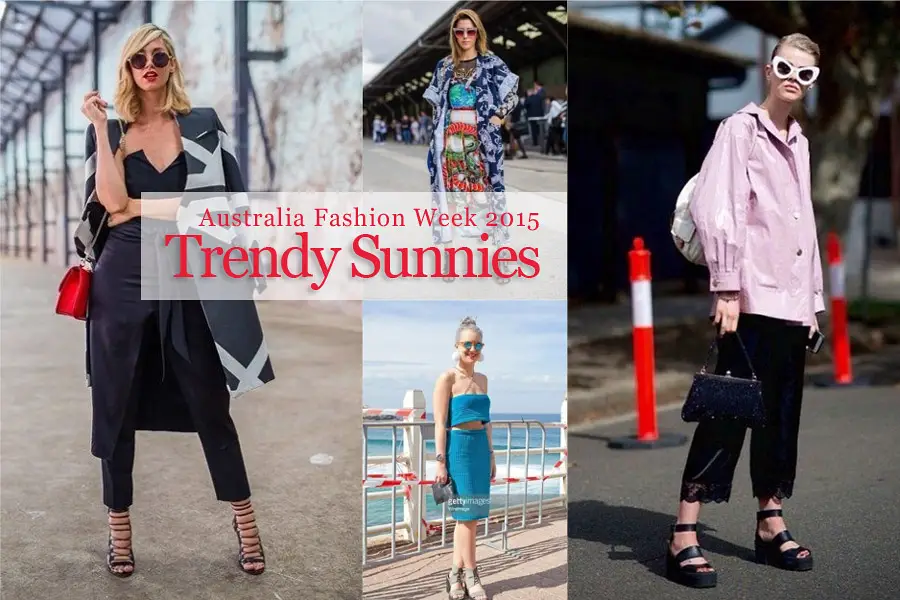 This weekend I do not plan to do any DIY, so there will be no post on Monday/Tuesday. However I did not want to skip my Friday Fashion Inspiration post, so I decided to make a post about something I do not plan to DIY. Today I want to show you my favorite sunglasses trends spotted at the streets of Sidney during the Australia Fashion Week 2015. Given their sunny fall (yep, fall!) weather, it is the best event to spy on the fashionable eye-wear 😉
Speaking of the sunglasses DIY. After going through the pictures I am not sure anymore I won't do a sunglasses project. They did sparkle a tiny bit of inspiration inside me. But apart from the inspiration I will also need tools and materials, and this requires some planning ahead. So, it definitely won't happen any time soon… Maybe later, we shall see 🙂
Cat Eye Frame Sunglasses
They call it cat eye, but I definitely see here a butterfly. Fat white ones are especially in vogue, so do not hesitate to put a butterfly on your nose!
Over-sized Round Frame Sunglasses
Show how much you like Ozzy Osbourne by making an eye-popping statement with over-sized round shapes. What? You are not fan of Ozzy Osbourne? How about John Lennon? Better? Anyway, whoever you like, the fact is that over-sized round shades are one of the sunglasses trends in 2015.
Reflective Mirrored Sunnies
Make your eyes glow… by wearing super reflective sunnies! Your girlfriends will appreciate that, they won't need to carry a mirror anymore.
Sparkly Frame Sunglasses
Make your shades match your champagne! You deserve double sparkles!
So guys, tell me: Which sunglasses trend is your favorite?
Disclaimer: Yup, this post may contain affiliate links! If you buy something from me, I get some margarita money (not enough to buy a pair of shoes). Read more here.