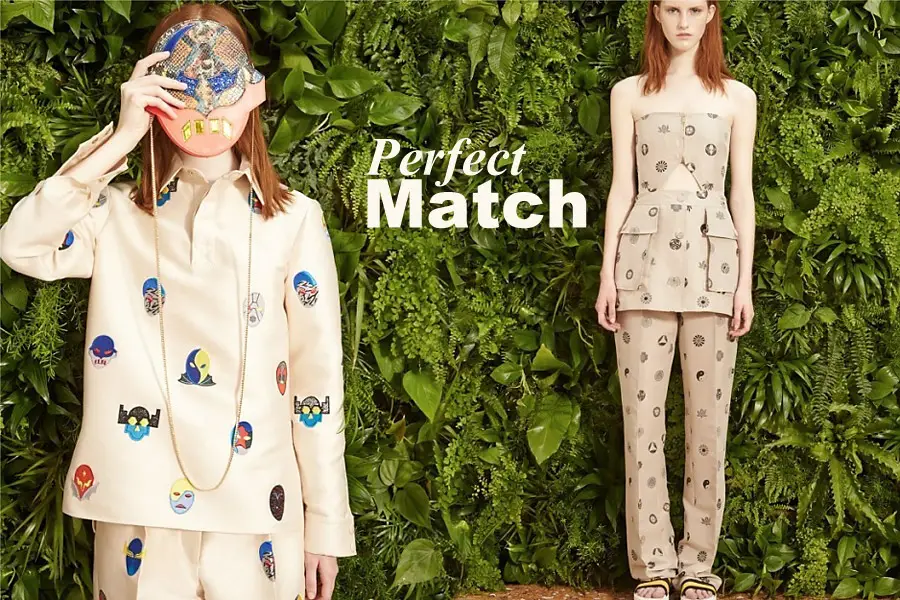 Matching set from Spring 2015 Collection by Stella McCartney
Last summer and fall matching two-piece sets were super popular, and it seems that the trend is spilling out into the upcoming spring season. I have a love-hate relationship with matching sets. On one hand they are conveniently easy to style (well no styling required! the whole outfit is already perfectly coordinated!). On the other hand… since the outfit is already perfectly coordinated, I have little opportunity to imbue it with my personality. My trick is to wear each half separately, or, when I don't just want to tell the world that I feel a little bit white outfit with clowns, I can wear both pieces to show that I feel very-very white outfit with clowns. Take that, world!
But I cannot deny that matching sets have won our hearts. We can spot them on the streets as well as in the latest fashion collections. Yes, they sometimes remind us of pajamas, but who cares! The two-piece set outfits are popular no matter what they look like.
Since they are so popular, how about figuring out how to make one! I am preparing a DIY about converting a regular vintage dress into a matching set. Come back next week, and I will tell you how it went!
As for now… let's look at these 10 two-piece set outfits I have selected for you.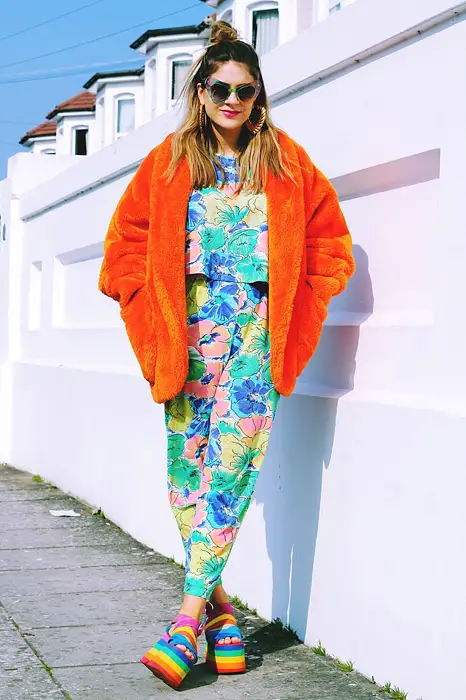 Vintage two-piece & coat: by bellsfashion.blogspot.ca
 Raw-hem sweater and asymmetrical skirt set by whowhatwear.com

Geometric pattern two piece set by styletracker-na.tumblr.com
Kate Bosworth wearing a matching set in burgundy by whowhatwear.com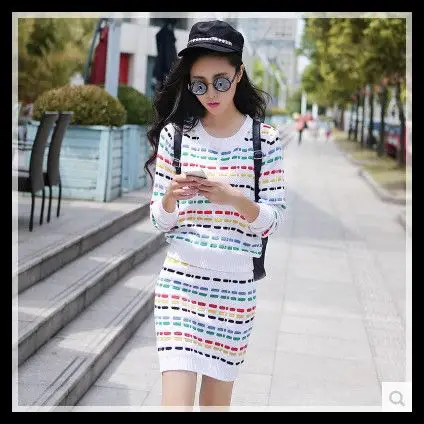 Two piece knitted set by aliexpress.com
Floral two piece set for spring by aliexpress.com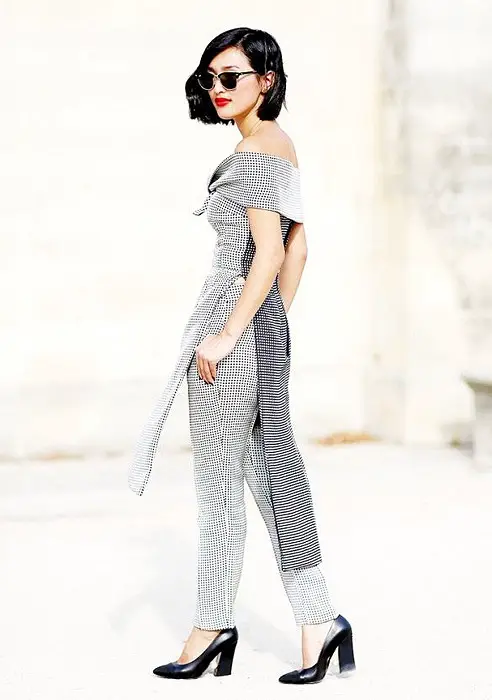 Off-the-shoulder top-dress hybrid and pants set by whowhatwear.com
Geometric pattern two piece suits by glamasia.com
Disclaimer: Yup, this post may contain affiliate links! If you buy something from me, I get some margarita money (not enough to buy a pair of shoes). Read more here.