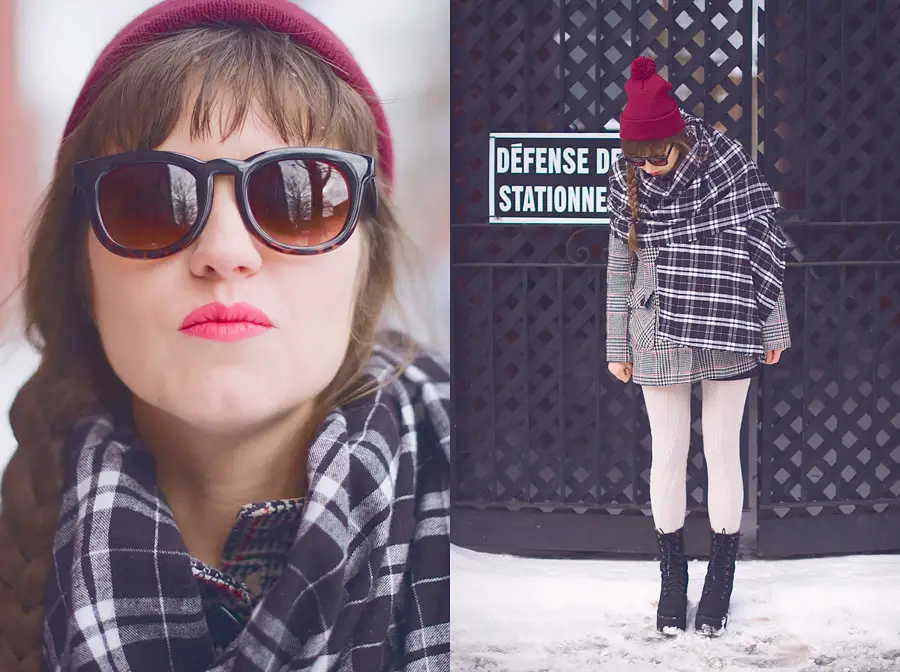 I am sure you like plaid too, but how do you wear it? In this outfit I show you how I mix plaid with other patterns.
As you remember, this is the scarf I have recently made out of a pair of flannel pants (check out my DIY post). While wearing the scarf, I wanted to achieve a winning yet edgy look, so I decided to mix plaid with two more patterns: a houndstooth coat and cable knit ivory tights. I chose houndstooth because it looks like a scaled-down version of plaid. The cable knit pattern is very subtle, but it is still a pattern, to keep with the overall style. For both items, I stayed within the same color palette to keep the look coordinated. To support the overall vibe, I picked accessories whose colors matched the coat: red and black. If you look closely you will see that the coat has dashes of red. The outfit turned out to look quite sophisticated without looking too over-done.
How To Get The Look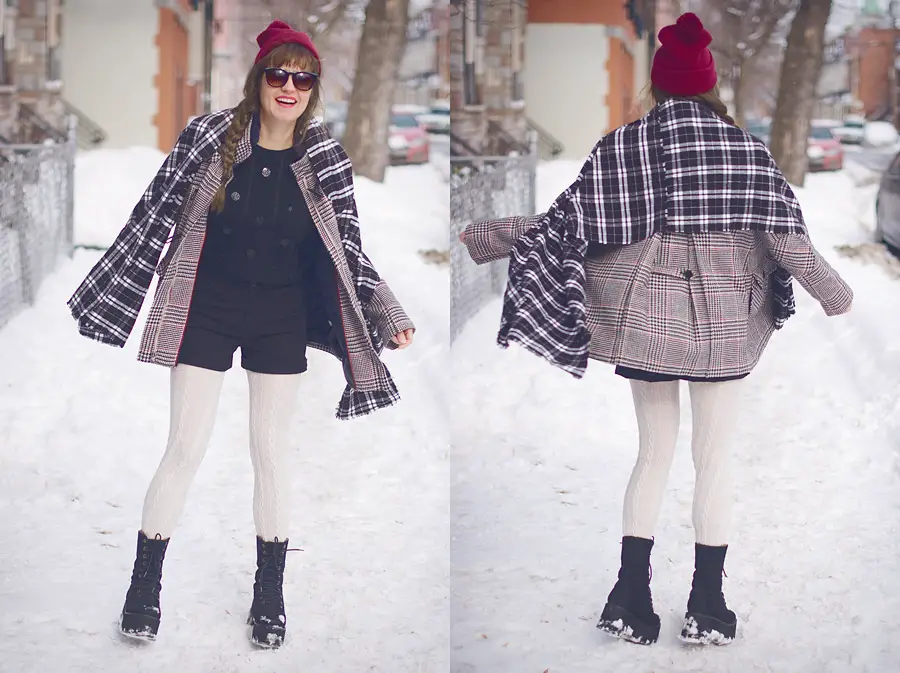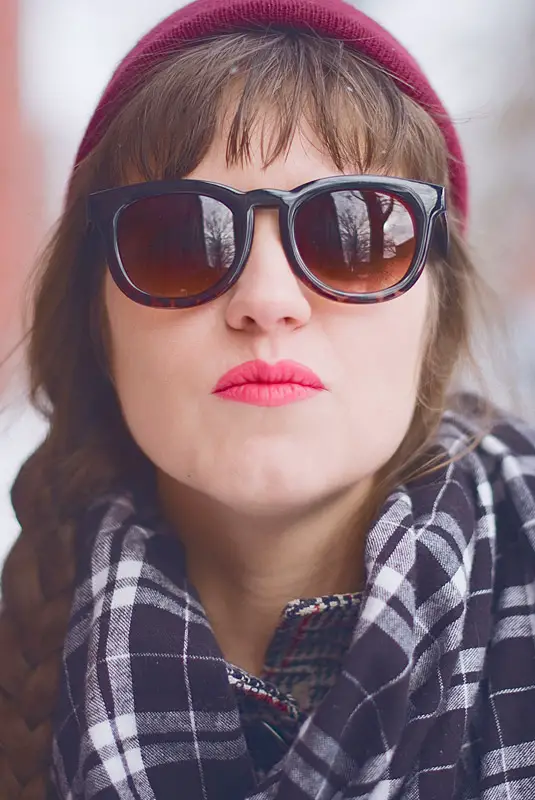 Behind The Scene Of The Photoshoot
It was so fun to go outside and shoot the outfit! We still have lots of snow on the streets; however, the temperature has already started rising, therefore it feels quite warm. The snow is meting, and there are plenty of puddles on roads. The sun is warm and welcoming, and the air smells fresh.
The day of the photoshoot the sun kept hiding behind the clouds, but it still felt so much like spring. Like a little kid bubbling over with joy, I was jumping and spinning around till I got dizzy. People around me were looking at me and smiling. Spring's in the air!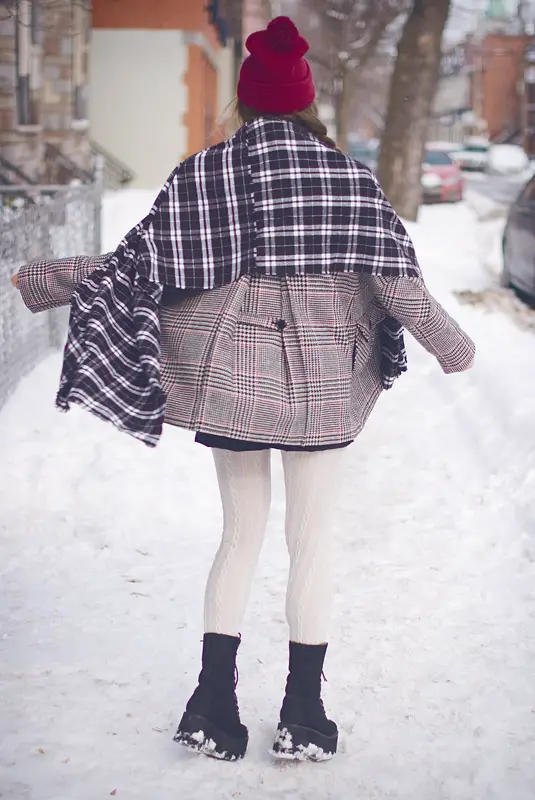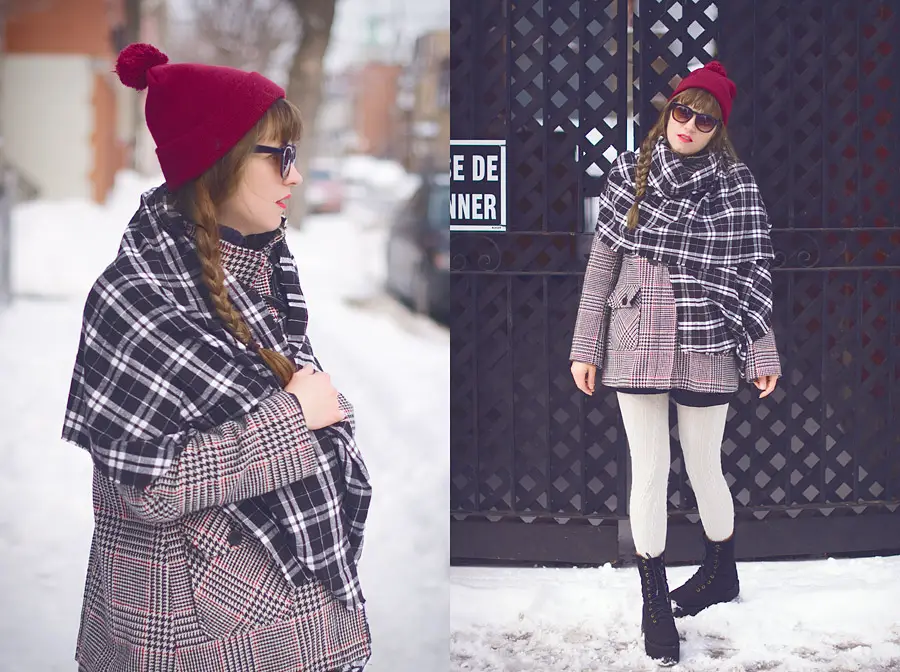 OOTDs With Flannel Scarf
These are two Instagram photos of my OOTDs with the flannel scarf. The scarf perfectly fits all my clothes, love it!

 Follow me @dushonok on Instagram, and I will follow back!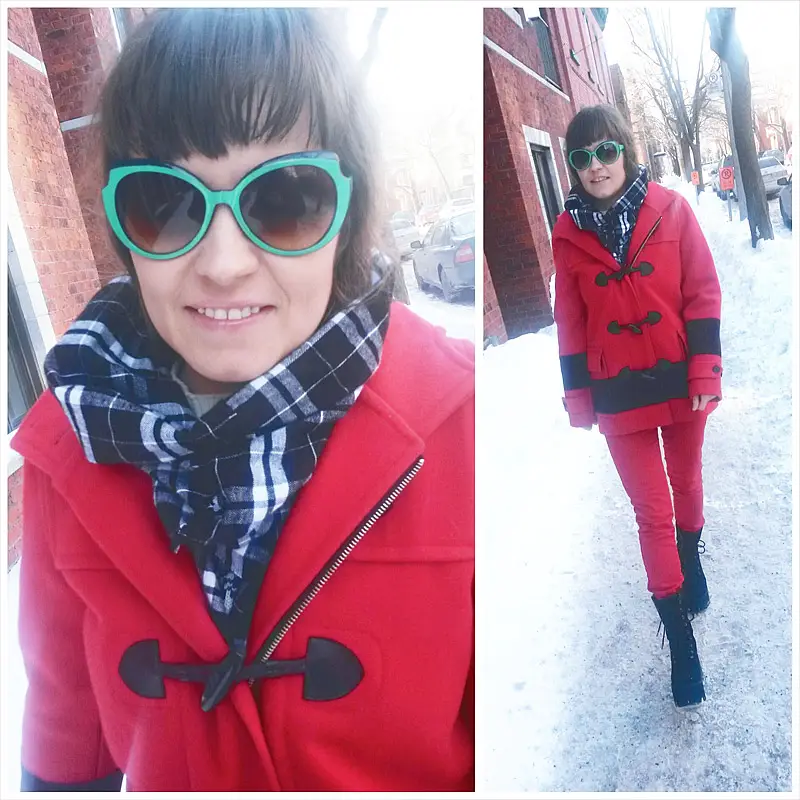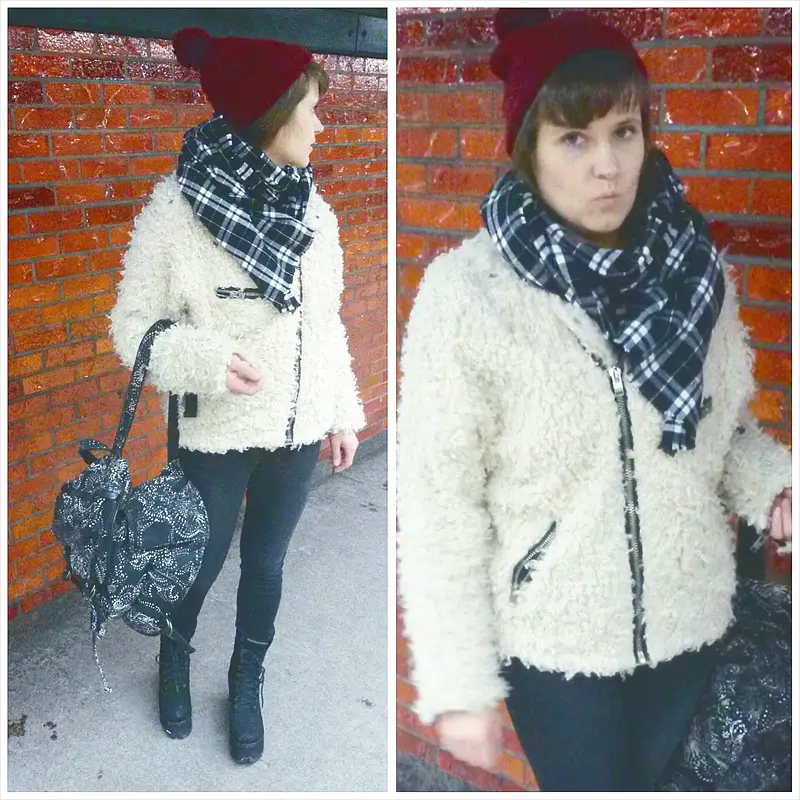 Which outfit you liked the best? Tell me! 🙂
Disclaimer: Yup, this post may contain affiliate links! If you buy something from me, I get some margarita money (not enough to buy a pair of shoes). Read more here.