London Fashion Week 2015 has started right when the New York Fashion Week finished. I don't understand how the models, designers and fashionistas manage to flock from one a part of the globe to another so quickly; however, they do somehow. They're true jet-setters. Fashion nomads.
LFW street style photos that started popping up on the Internet feature outfits which are as crazy as the ones we saw in NYC. In this post I will show you eleven wicked and playful purses noticed on the streets of London throughout the LFW 2015. I'm sure your kids would be so happy to play with them!
This is a clown purse for a bath, let's fill it up with soap bubbles!
from @jai_stylefactory
Tasty purse! Kids like fried eggs, right?
by @sugarkanelove
 A tiny pink kitty! Let's pet it!
by harpersbazaar.com
 An eye… or maybe a sun from a fairy tale land!
by harpersbazaar.com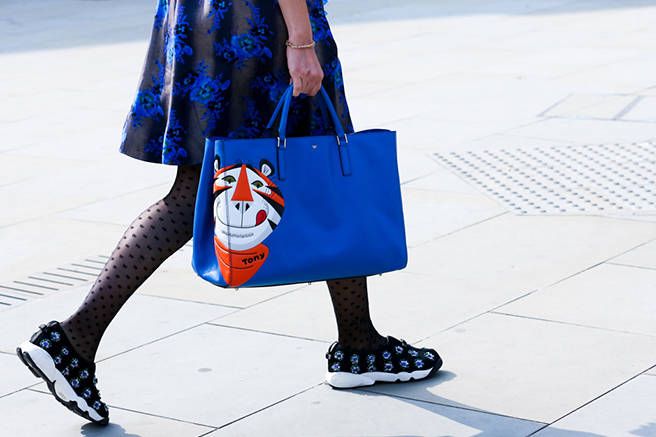 Tony the Tiger! Frosties! Let's ask mom to buy some!
by elle.com
No, I do not want a fox plush! Said no kid ever.
by wmagazine.com
This purse must be full of bubble gum!
by chicspiration.wordpress.com
A toy car, let's roll it around!
by fashionmagazine.com
This purse is simply a collection of treasures every kid must have
by thesartorialist.com
Another toy car!
by @sublimepebblesv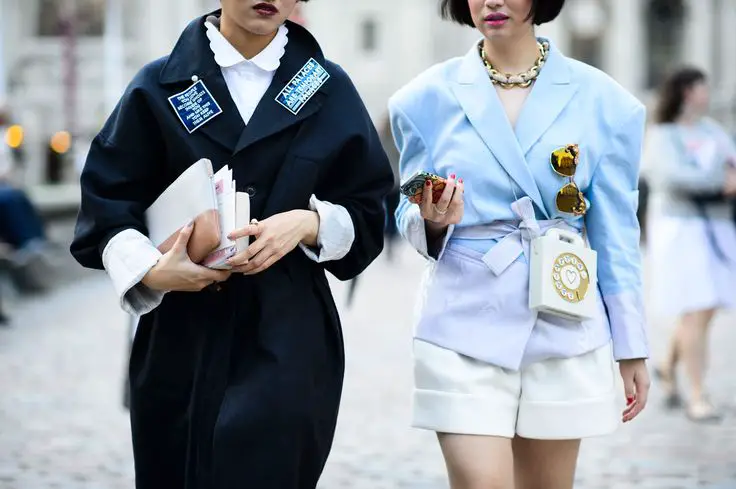 Let's play the telephone game!
somewhere from Google search
Disclaimer: Yup, this post may contain affiliate links! If you buy something from me, I get some margarita money (not enough to buy a pair of shoes). Read more here.