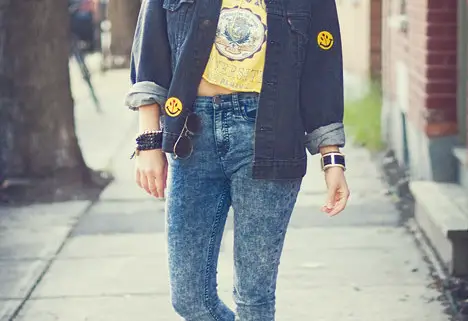 Remember, in my first post about patched jacket I said: Whatever patch package comes first, I will use it. So, some package arrived… Can you guess which one it was?!?!?? Right! Shot Smileys! I was jumping happily (you would do too after two weeks of waiting); however, it made my boyfriend quite upset: he really liked the owls and hated the black humorist nature of the smileys.
I will publish the patched jacket DIY post very soon. The jacket seemed to be easy to make, but I spent more than an hour doing with project! Iron-on patches are actually tricky to use if you do not want to sew them (and I did not; otherwise, what's the purpose of using iron-on patches). The smileys are made with some modern glue that needs steam to get sticky. It seems to work better than the traditional one. I have been wearing the jacket for a week, and so far no problems have appeared. However, during the making process I did have some troubles. Oh well, I will tell you all this in the upcoming DIY post.
I ordered nine shot smileys and one regular one. The regular one went right to the middle of the back; this jacket is all about black humor 🙂
Package came from Thailand from an Etsy store Goppyshop. It took them about 2 weeks to get delivered which is not too bad for Thailand. In many cases I had to wait up to 5 weeks. The owner of the shop made some extra efforts to ship the package fast, and I so appreciate it.
Still waiting for my custom made owls… I already know what I will do with them. I have yet another vintage denim jacket to upcycle haha. The "new" one is classic blue denim, so the colours of the owls should go well with it. Cannot wait… The retro owls look super cool 🙂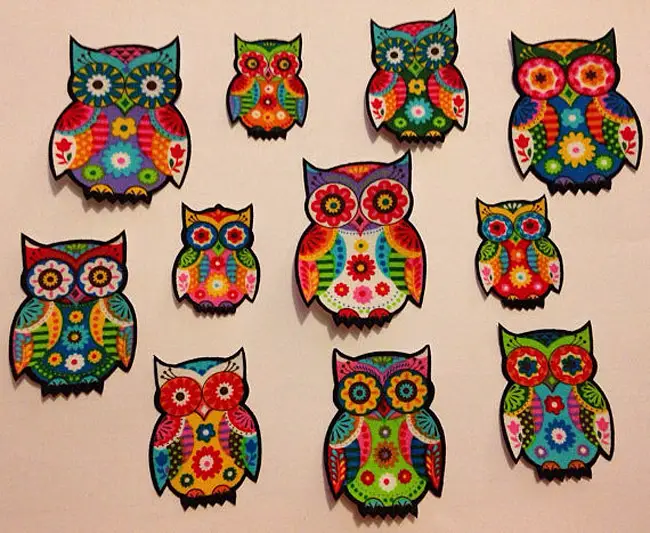 Disclaimer: Yup, this post may contain affiliate links! If you buy something from me, I get some margarita money (not enough to buy a pair of shoes). Read more here.