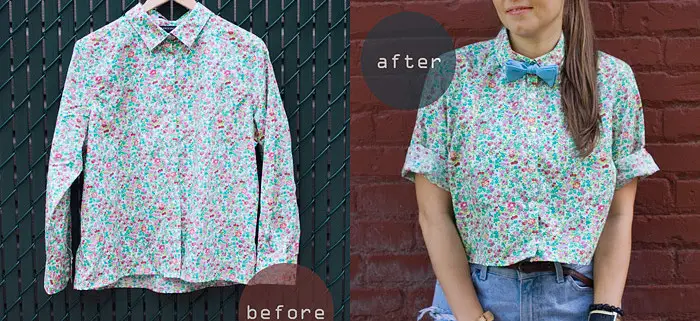 The last DIY I did in collaboration with Fripe Fabrique was about how to make a wardrobe basics: a crop shirt. We took a vintage blouse and did a bit of chop-chop and a bit of sewing. I cannot say this is a beginner project (you need to know how to sew and have an access to a sewing machine), but it is definitely the one that needs maybe a half an hour maximum.
Crop tops have been my favourites this summer season. Crop shirts are now stealing their place for the fall season – no need to say they also make an ideal companion for high wasted shorts and pants. I think I will make one for myself with the sleeves kept long. Seems to be more practical in autumn.
See the instructions on Fripe Fabrique website: Crop Shirt DIY: Making Wardrobe Basics.
Disclaimer: Yup, this post may contain affiliate links! If you buy something from me, I get some margarita money (not enough to buy a pair of shoes). Read more here.