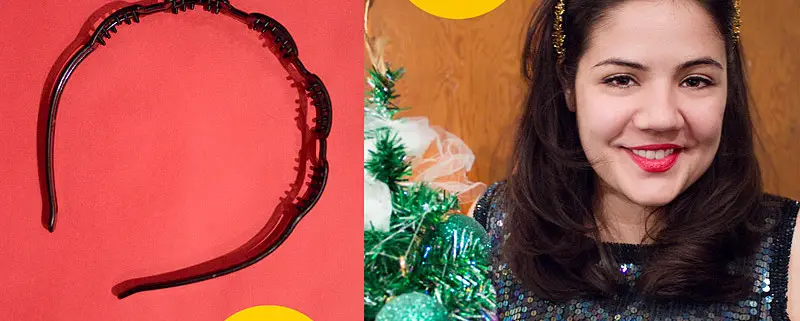 We got so bored of wearing the same reindeer horns and Santa Clause hats for the fifth consecutive year, so this time we decided to make something original and funny! Like these shiny and fluffy garland  ears 🙂
This is a super easy DIY. Even if you are in rush for a last minute New Year party, you still have time to make it!
See the DIY instructions on the FripeFabrique web site.
Merry Christmas and happy New Year!
Thank you for following my blog!
Disclaimer: Yup, this post may contain affiliate links! If you buy something from me, I get some margarita money (not enough to buy a pair of shoes). Read more here.