Recently I made another project with Fripe Fabrique that was inspired by a high fashion brand.  Browsing Internet We stumbled upon this cute Nathan Pom Pom Beanie by Piers Atkinson. Cutest hat ever! And we immediately decided to reproduce in our DIY lab 🙂
We took a touque – a Canadian name for a knitted hat – made two pom poms and attached them to it.
Want to make one for yourself? See the full DIY instructions on the FF website!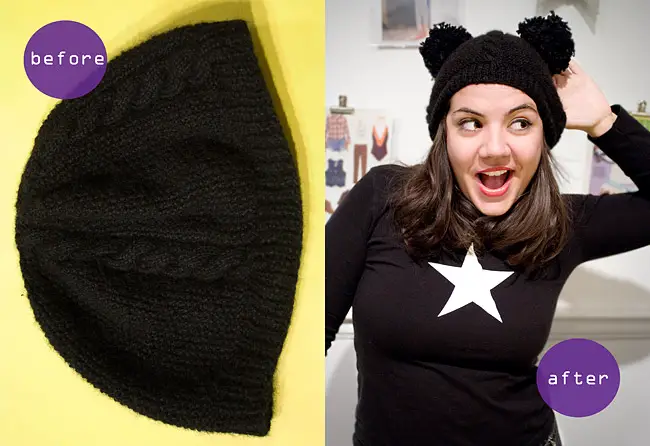 Disclaimer: Yup, this post may contain affiliate links! If you buy something from me, I get some margarita money (not enough to buy a pair of shoes). Read more here.