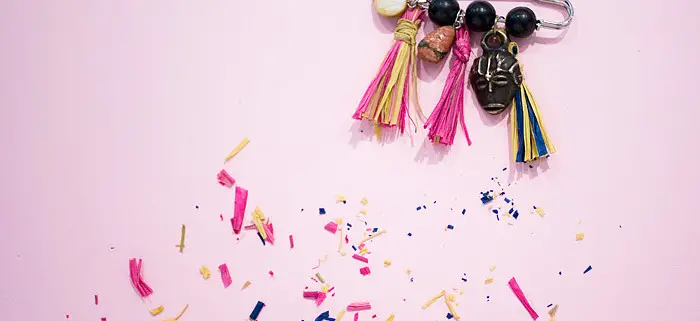 Many times we get our DIY inspiration from the big fashion houses. Their bright ideas quite often do not require any special craft skills to be implemented. For example, look at this colorful safety pin brooch. It was inspired by Dolce & Gabbana's SS 2013 collection. I have collaborated with the Montreal store Fripe Fabrique to do this DIY.  We have prepared nice instructions, so you could make one for yourself!
See the DIY on their website!
Michelle, the owner of Fripe Fabrique, wearing this pretty eclectic accessory 🙂
(And you remembered it right – I am the co-owner of the online part of Fripe Fabrique 😉
Disclaimer: Yup, this post may contain affiliate links! If you buy something from me, I get some margarita money (not enough to buy a pair of shoes). Read more here.