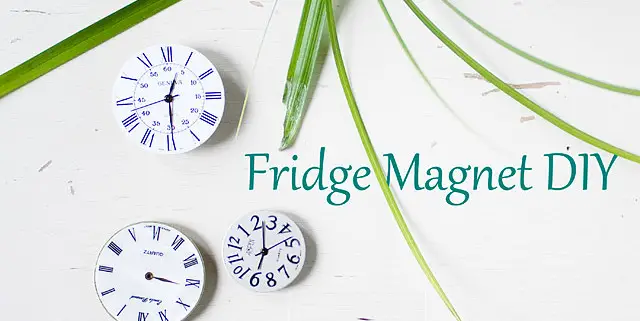 Recently I have been wondering what DIY project I can do with second hand watches. Here is my idea: Fridge magnets 🙂
You will need:
old watch
round flat magnets
glue for metall
round-nose pliers and cutting ones
Follow these steps:
disassemble the watch: remove all the back parts and take out the clock-face
glue a magnet on the clock-face by following the instructions written on the glue
An original and unique fridge magnet is ready to use!
Happy DIYing!
Disclaimer: Yup, this post may contain affiliate links! If you buy something from me, I get some margarita money (not enough to buy a pair of shoes). Read more here.