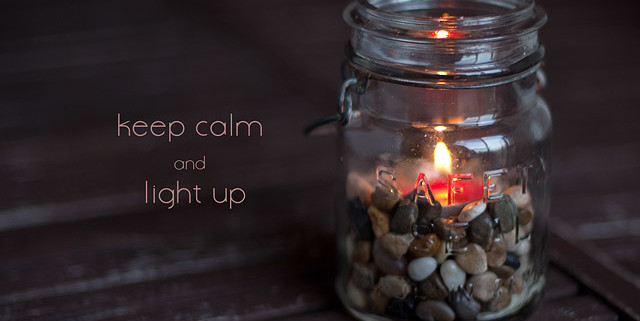 Inspired by the oil lamps from the restaurant, I decided to make something similar for home. I love to light up candles in winter; the light coming from flickering flames instantly makes a room feel cozier and warmer.
 

Do you enjoy DIY, candles, and drinking wine? Then this post is right for you! It is about how to make tea candles out of wine caps 😉 These are the photos of the results – and the DIY instructions can be found right after them. Contents1 DIY Supplies You Need2 Step By Step Instructions2.1 How to […]
I had two glass jars. You can buy some at a household store or simply use empty sauce jars (like I did). In summer I used these jars as flower vases, and in winter they became candle holders 🙂
To add some pastoral look, I wound a jute rope around their necks and tied the rope into a small pretty bow.
I did not have oil lamps, so I took candles instead. Then I played a bit with beans and realized that the beans were not a good choice here. They could easily catch fire when a candle is burning down, and it is a big NO for any project like this.
So, I decided to replace the beans with something that looks very similar and is absolutely not inflammable. Gravel! A perfect choice here.
I also gave up candles in favor of tea lights, since they do not leak wax. My jars got an even stronger pastoral look! Love it!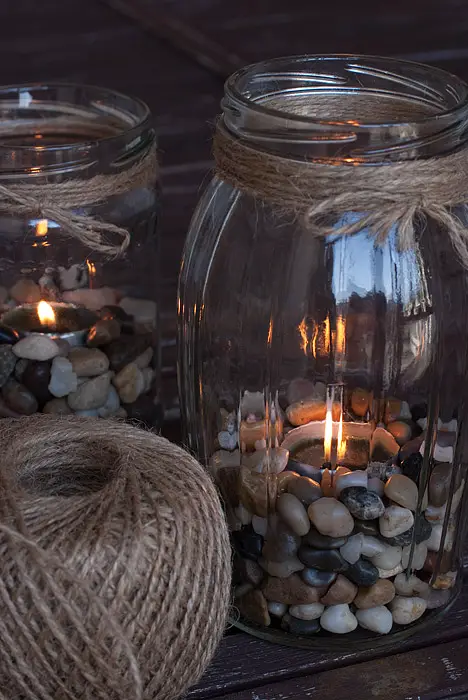 I also bought three old mason jars at a second hand store.
Two jars lost the seals but kept the handles. Thanks to some rust on the handles, the jars got a nice vintage look.
The little jar is too small to play with fire!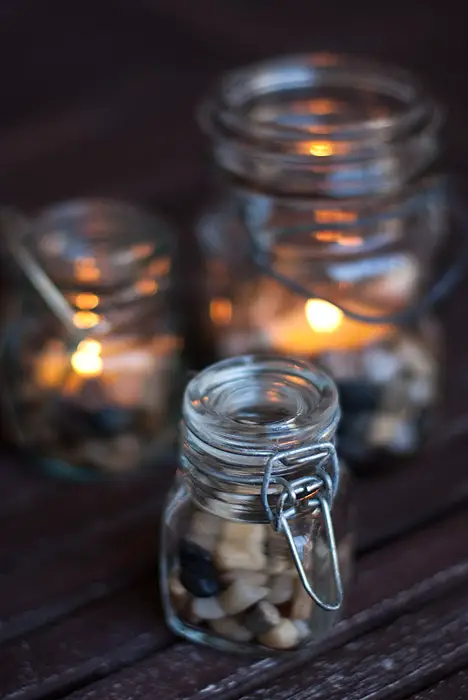 Keep calm and light up!
Disclaimer: Yup, this post may contain affiliate links! If you buy something from me, I get some margarita money (not enough to buy a pair of shoes). Read more here.